Employment Rate
The UK employment rate increased by 2.2 percentage points. A decrease in part time workers has offset the increase in full time employees:
​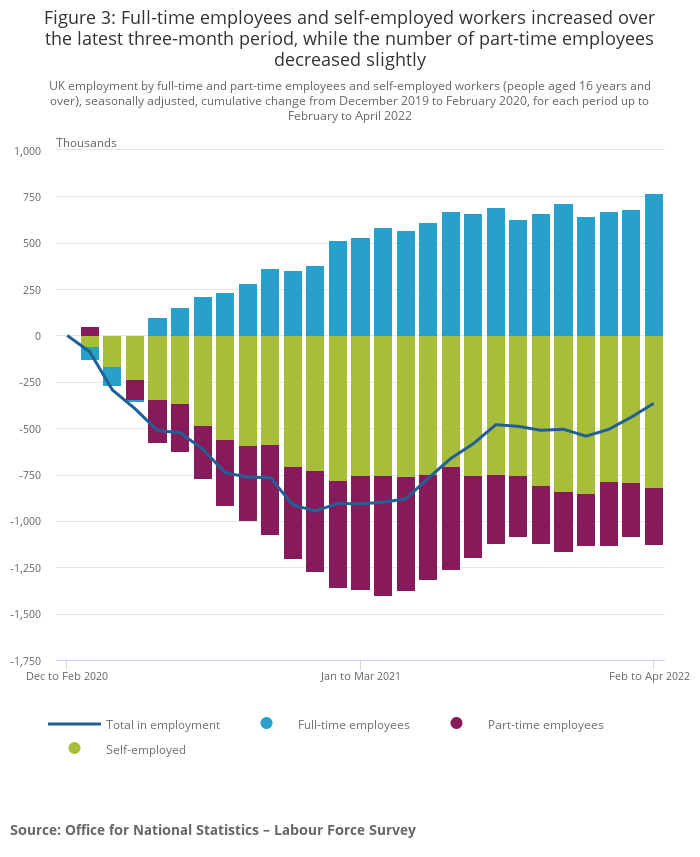 ​
Unemployment Rate
The UK unemployment rate fell by 2.2 percentage points, mirroring the employment rate. The majority of these have been unemployed for up to 6 months:
​
​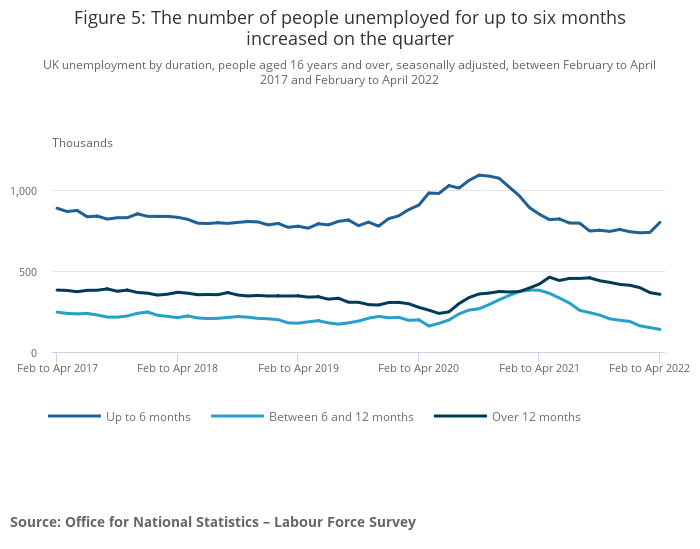 ​
Economic Inactivity
Returning students drove a decrease in economic inactivity:
​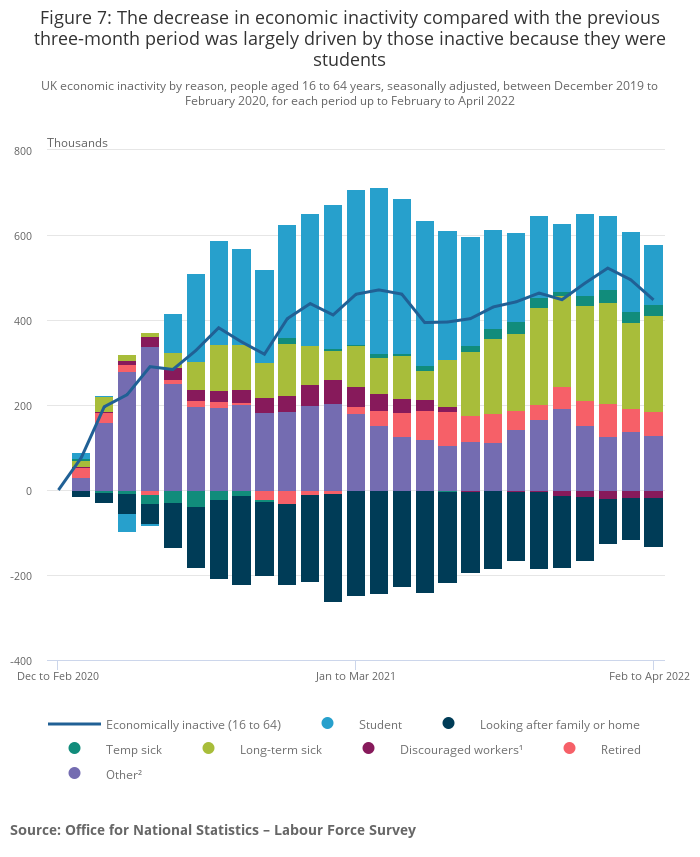 ​
Job Vacancies
Job vacancies remain at record levels (currently 1,300,000); however, the rate of growth continues to decelerate:
​
​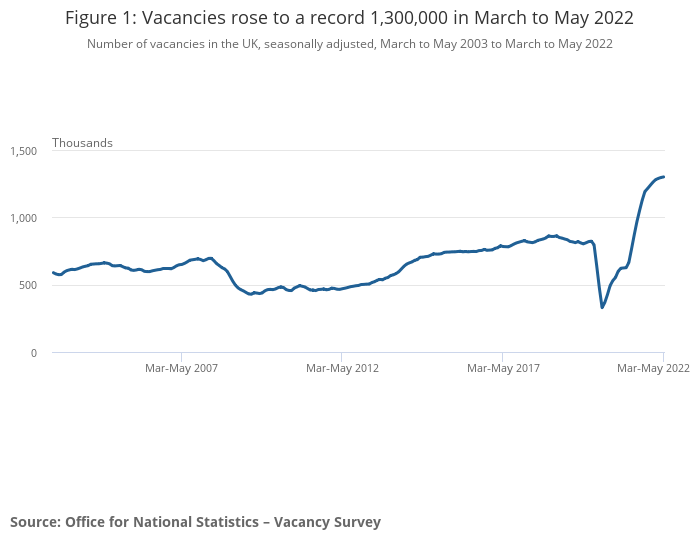 ​
Earnings
When adjusted for inflation regular pay (excluding bonus') fell by 2.2% on last year. High bonus payments kept total pay (including bonus') at a positive growth rate. The increasing cost of living will continue to challenge employers, who have so far combated the problem by issuing bonus payments.
​
​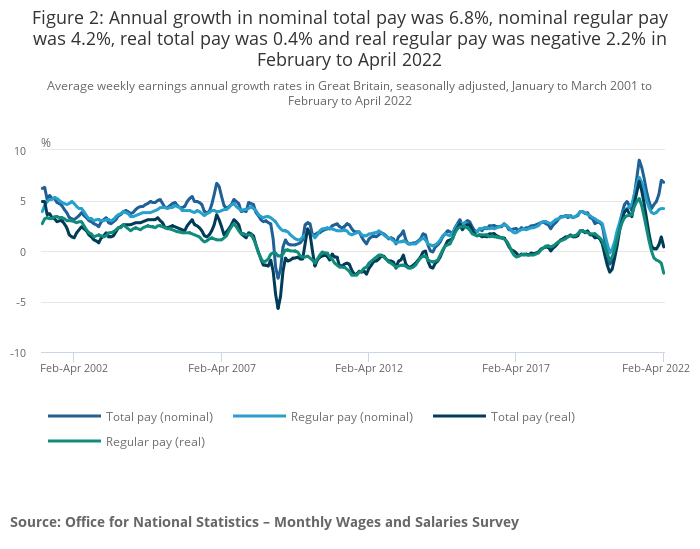 ​
With job vacancies at a record high and starting pay on the rise, it is a great time to be looking for work. Search our live job vacancies or visit out looking for work page to see how we can help find you your next role.
​
Last months: Labour Market Overview May'22: "For the | Smith and Reed Recruitment
​
Full overview: Labour market overview, UK - Office for National Statistics (ons.gov.uk)
​