We can support you in the supply of Permanent, Temporary or Contract staff.
​
​Whatever you recruitment need, let us find the right people for your business. From short term cover to full time positions, we manage the recruitment process - and much more.
Temporary Vacancies

Are you looking for short term cover, for an absence or whilst recruiting a permanent solution?

Is your business growing or looking to scale up quickly, for an upcoming order or project?

Do you need to bring in specialised skill sets quickly? Do you need to remain flexible to stay in budget?

Permanent Hiring

​Quality - Are you looking for a long term quality candidates to join your team?

Save Time - Are you looking to speed up your hiring process?

Find the Right Person First Time - cover advertising costs whilst searching for the ideal candidate

​Temp to Perm

​Looking for the flexibility of a temporary assignment and the benefits of permanent hiring?

Do you prefer to assess a new recruit on their performance rather than on paper?​

Are you trialing a new role before making a permanent investment?
​
Please submit your details below and we will respond to your enquiry with next steps.
​
​
​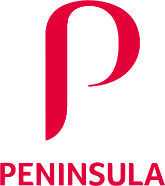 Get a free consultation with Peninsula today by calling 07966 112 077 and quoting the code 'SARPBS1'
Over 40,000 employers across the UK outsource their HR and health & safety to Peninsula. That means they enjoy unlimited advice to overcome workplace issues – 24 hours a day, 365 days a year. From SMEs to nationwide franchises, Peninsula provides hands-on support to businesses of all sizes. That includes staff contracts, policies, unlimited advice, and more. Because when employers are free from admin and legal risk, they're free to get on with what they do best.